IT WORKS Over 70% of those who complete the 90 day rehab program remain clean & sober. Enquire now →
Drug & Alcohol Detox Melbourne
Our Victorian drug addiction & alcohol detoxification programs really work.
Habitat Therapeutics is registered as a private hospital by the Department of Health and Human Services and approved to conduct detoxification.
This should always be done with the assistance of a Doctor (GP) and nursing staff. We urge you not to treat this step lightly as many addicts have experienced seizures during attempted unsupervised detoxification. On occasions, there have been deaths.  We are skilled and able to assist with this step upon entry into one of our programs.
We understand that anyone afflicted by drug and alcohol issues may hit a rock bottom and be open to entering a recovery program immediately. Unnecessarily delaying their entry may give them time to change their mind. At Habitat we will consider taking in such clients after a detailed assessment process to ensure their safety, the safety of our staff and the other clients at the facility. There are additional costs associated with this service as we need to have dedicated staff to assist with the detox phase. Please contact Habitat and speak with one of our staff to discuss this option.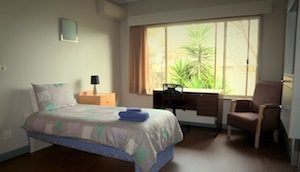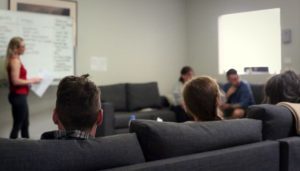 Talk to us
📞 1300 262 820
We offer pickup and drop off from Melbourne & the airport.
Our clients come from all states and capital cities including Melbourne, Sydney, Adelaide, Brisbane, Perth, Canberra and Darwin.  Often it is good to remove the sufferer from their normal place of abode to create a gap to help them focus on their recovery and not what is occurring with their family and friends.
We provide treatments for alcohol addiction, ice addiction, cocaine addiction, heroin addiction and other drugs at our facility in Geelong (a short drive from Melbourne). We also encourage clients to come from interstate, like Adelaide or Sydney, because getting away from home and the associated triggers is always a good idea. Our point of difference is that the multi-dimensional recovery approach is the most comprehensive treatment program available. We offer residential drug and alcohol rehab combined with supportive accommodation.