We believe we offer one of the best and most successful programs of recovery in Australia. Enquire now →
Rehab FAQs
These are some of the most commonly asked questions about our residential rehab program.
How long is the program for recovery?
The programs we offer vary in length. Depending on the results of your assessment there may be a period of detox which needs to be completed prior to beginning our programs. After Detox we recommend when possible clients should commit to 90 days. We do also offer 60 and 30 day programs. We encourage you to discuss this with our office, we understand everybody's situation is different.
What is the accommodation?
We run a residential facility which house up to 20 people. Each client has their own room. There are several common areas, large kitchens and comfortable outside gardens.
What is involved in the program?
The program is developed on an evidence proven model referred to as a Therapeutic Community. Our clients live and participate with other clients and counsellors all working towards recovery. During your stay you will be involved with individual and group therapy (ACT). You will work as a team to run the centre. You will also be involved in many activities outside of the facility including, attending recovery meetings, walks, exercise, yoga, mindfulness, swimming and social activities. As serious as the program is we endeavour to make it a positive, fun and memorable experience.
How can I fund my rehabilitation program?
There are several funding options available.  We recommend considering Maccredit who can tailor a payment plan to suit your needs. Another option is in some circumstances you may be able to access your superannuation, contact our office for more details.
Is this a resort?
No. A resort may get you clean and sober whilst you are at the resort but then provide no follow up services. Our program is developed to give you the skills to return to the community and live a better life clean and sober.
Can I come and go as I please?
No. If you participate in our program of recovery you must commit to our Terms and Conditions. Clients initially will be required to be monitored closely. As you progress through the program freedoms may be increased however unrestricted permissions will not occur.
Can I have my phone or iPad in the centre?
Electronic devices may be brought but must be handed to Staff on arrival. You are only permitted to use devices approved by Habitat during your stay. There will be an initial period when you will not be able to access your devices.
What is the process if I want to attend your program as a client?
Firstly, you need to contact us and arrange a preliminary assessment. This can be done over the phone or via Skype if required. If deemed suitable we will arrange a time for you to come to the centre. If you are travelling from interstate, we can arrange a collection from the local bus/train station.  There is an airport bus that comes to near our facility.
Upon arrival, you will be settled and have the facility and program briefly explained to you. We understand that you will most likely not be in a very functional state. We will have already arranged a visit to a GP to conduct an initial assessment. You will then begin to undergo the program to recovery. Please feel free to discuss further details with our office.
Will I be drug and alcohol tested?
Yes. At random times.
How much does it cost?
Every individual's needs are different. The cost will depend upon various factors such as: what your Drug of Choice has been (includes Alcohol) and the length of Detox required, your initial assessment and personal circumstances. Approximate figures can be discussed with our staff over the phone but a firm quote can only be given after assessment and formal meetings.
Is this a Religious program?
No. There is no religious content or connection in our programs, they are open to people of any religious belief including Agnostics and Atheists.
What is transition accommodation?
Transitioning is an optional part of our program of recovery. After satisfactorily completing a stay at our centre you will be encouraged to enter a further stay with less supervision and more freedoms. We monitor your integration into the community, provide ongoing support and counselling. You will be required to complete relevant tasks to increase your resilience and assist with your recovery.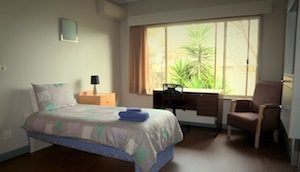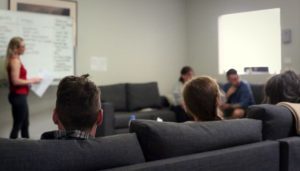 We can advise on catching a direct bus to near our facility from the airport and meet you at the bus.
Our clients come from all states and capital cities including Melbourne, Sydney, Adelaide, Brisbane, Perth, Canberra and Darwin.  Often it is good to remove the sufferer from their normal place of abode to create a gap to help them focus on their recovery and not what is occurring with their family and friends.
We provide treatments for alcohol addiction, ice addiction, cocaine addiction, heroin addiction and other drugs at our facility in Geelong (a short drive from Melbourne). We also encourage clients to come from interstate, like Adelaide or Sydney, because getting away from home and the associated triggers is always a good idea. Our point of difference is that the multi-dimensional recovery approach is the most comprehensive treatment program available. We offer residential drug and alcohol rehab combined with supportive accommodation.