IT WORKS Over 70% of those who complete the 90 day rehab program remain clean & sober. Enquire now →
Testimonials
Client rehab reviews of our drug rehab & detox programs.
Albert
Habitat Therapeutics saved my life. I was a hopeless addict, had lost every single thing that I had loved in life – My family, my house, my business – Lost it all due to my methamphetamine addiction. I didn't believe that after 23 years there would ever be a single day that I didn't use drugs. I found  Habitat on Google one day when I had nowhere else to go. The love, support, and most importantly, the hope that the support workers showed me was unlike any I've ever had. They listened to me. They made me feel like I could be more than the hopeless junkie I was. I am now 10 months clean. I have a job, my son lives with me 50% of the time, I've learned how to build and maintain healthy relationships. My life is better now than I'd ever imagined possible, and I couldn't have done it without the love and support of the Habitat team. I sincerely thank you all for helping me see that there is a life beyond my drug addiction.
Jamison
Well this old drunk is six months sober today and i don't feel so old anymore thanks to the hab and all the grouse friends I made while I was there . At first I thought it was jail and I didn't want to talk to anyone. Now I miss the joint and I miss you all so much . You have all played a part in changing my life and my partner and I can't thank you enough please keep in touch lots of luv J****.
Ian
My name's Ian and I spent 30days in Habitat Therapeutics in October of 2017. I came across them through the internet and desperation for something or someone to help me with my alcoholism.
After a few phone calls back and forth with David F*, one of the directors and recovering alcoholic himself, I decided that rehab is something I needed to do, as I was at my wits end and everything I had tried on my own in the past was not making any difference with drinking.
T o say I was scared is an understatement, not knowing anything about rehab, and even though their program had been explained to me on the phone, I was still very unsure what to expect. It didn't take long to feel as though I was welcome and part of the family at Habitat Therapeutics. The one thing I love about Habitat is that you are not alone, there is always someone willing to listen, share their experience, and offer a helping hand or suggestion.
The staff at Habitat are nothing short of amazing. Friendly, kind, and they truly want to help and see you get well. When I was just starting the program, it was an enormous help knowing that there were people the that I could talk to at any time about how I was feeling, and any thoughts or concerns that I had at the time. But with their knowledge and experience, they were able to reassure me that everything I was going through physically and emotionally was completely normal. The thing that made it so much eaiser to believe and trust in the workers at Habitat is that they all have a great many years of sobriety between them, and they have experienced everything I was going through and made it through that stage of recovery and beyond.
Habitat Therapeutics was a great place for me to start my recovery, it has given me the start of a firm foundation on which I can build and continue my recovery. "I am not a crazy or bad person, I am just a sick person trying to get well." And because of the help and direction I received at Habitat, I am now able to continue the journey of recovery, one day at a time.
Nick
After a long battle with addiction having it ruled and ruined my life I knew I only had one more chance before i wouldn't come back.  After making a lot of calls and having no luck with waiting lists I came across Habitats Therapeutics. After a few chats with Warren I was down there just over a week. Upon arrival I was immediately made feel comfortable. The staff are amazing. Not only do I have my life back but I have the tools and foundations to continue a clean and happy one. Even after leaving the staff still make regular contact just to check in, so the support doesn't end when your stay does. Ill be forever grateful for my stay at Habitat. And so will my friends and family. (Oct 2017)
Emma
I have suffered from alcoholism for 10 years.  In that time I have been in recovery for several years.  I don't know what happened but I fell back into daily drinking and lost my job and I was spiralling out of control.  I completed a 30 day program with Habitat Therapeutics and am back in control living sober one day at a time.  I feel great and want to thank everyone at HT.  This time it feels different and the tools I was given (taught) will keep me on the right track.  Thanks everyone, I highly recommend HT. (Oct 2017)
Nic
Thanks guys, I really appreciate everything everyone has done for me down there.  It's turned my life around.  Just got to stay on track.   I have the tools from the program to keep myself moving forward one day at a time.  Thanks. (June 2017)
Steve
I've gone from addicted to heroin, alcoholic and homeless.  To living in recovery, got my own house and now back in the workforce.  It took me 20 years but thanks to your program at Habitat Therapeutics I have made it. Thanks doesn't even begin to cover it! (March 2017)
Jenny
I really thought I could fix myself.  I couldn't understand how every time I thought I had my life sorted I crash and used.  It made no sense to me and cost me everything.  My children taken away, my friends stopped calling and my family looked at me with disgust.  Twelve months later after attending your program my life has been turned around.  I have a house, kids in my life, my parents love to see me and I like who I see in the mirror.  Thanks doesn't even start to express my emotion.  Your program and the continuous support has been literally life saving. Thank you from the bottom of my heart.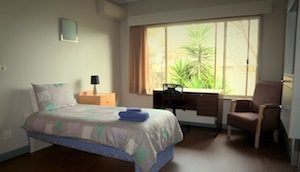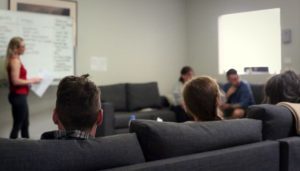 Talk to us
? 1300 262 820