We believe we offer one of the best and most successful programs of recovery in Australia. Enquire now →
Cocaine Rehab Melbourne
Our Victorian cocaine addiction rehab program works.
Many people struggling with drug and alcohol addiction feel like they are stuck in a never-ending cycle of pain and despair. But it doesn't have to be this way. Our cocaine addiction rehab program offers a comprehensive approach to recovery that works.
We provide a safe and supportive environment for our clients to seek treatment. This allows them to focus on their recovery without distractions or triggers. Second, we offer a variety of evidence-based therapies that address the root causes of addiction. And third, we provide ongoing support and guidance throughout the recovery process. This holistic approach has helped countless cocaine users achieve lasting sobriety.
Our cocaine rehab programs – as well as our other drug addiction treatment programs – have a high success rate because we tailor them to each individual's needs. We offer inpatient treatment as well as ongoing support after you leave our centre so you can stay on track with your recovery goals.
70% of those that have completed the 90 day cocaine rehab program have remained clean and sober.
---
Based in Geelong, VIC – travelling  here from Melbourne or interstate helps cocaine addicts to escape their triggers & focus on recovery.
The best reasons to enter cocaine addiction rehab
Cocaine is a highly addictive drug. When someone is addicted to cocaine, they will often compulsively use the drug even when it's no longer pleasurable. This can lead to health problems, financial difficulties and relationship problems.
It can lead to health problems such as heart disease, stroke, and lung cancer. Cocaine addiction can also lead to serious mental health problems such as depression, anxiety, and paranoia. There is no one-size-fits-all solution for cocaine addiction treatment, but with professional help and support, people can recover. If you or someone you know is struggling with cocaine addiction, please don't hesitate to seek treatment from our cocaine rehab Melbourne services.
Treating addictions to cocaine / coke (as well as other drugs).
We take clients from all cities & states (Sydney, Brisbane, Adelaide, Cairns, Townsville, Perth & beyond)
We provide airport pickup & dropoff for interstate clients.
Our cocaine rehabilitation programs have been developed with extensive research. We provide the recommendation that clients spend a period of 90 days in cocaine rehab recovery for best results, but 60 & 30 day rehab stays are also available. With a 90 day stay, Habitat Therapeutics can treat cocaine withdrawal, correct maladaptive behaviours, and provide the tools needed to overcome substance addiction and remain clean and sober for life.
If you, or someone you care about are battling Cocaine Addiction, feel free to give us a call and we'll talk you through how our cocaine addiction rehab program works, the costs and organising travel from interstate.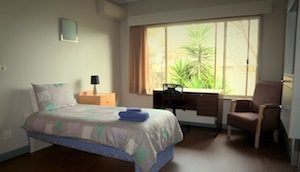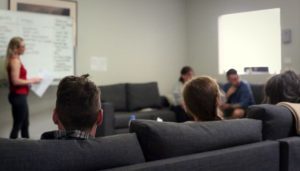 Talk to us
? 1300 262 820
We offer pickup and drop off from Melbourne & the airport.
Our cocaine rehab clients come from all states and capital cities including Melbourne, Sydney, Adelaide, Brisbane, Perth, Canberra and Darwin.  Often it is good to remove the sufferer from their normal place of abode to create a gap to help them focus on their recovery at our cocaine rehab Melbourne program and not what is occurring with their family and friends.
Habitat Cocaine Rehab Melbourne – What Makes Us Different
At Habitat, we understand that addiction is a disease that affects the whole person. Our cocaine addiction rehab programs treat not only the addiction but also the underlying causes. We offer a variety of therapies, including individual and group therapy, behavioural therapy and cognitive therapy. In addition, we provide support for family and friends. Our goal is to help our clients achieve long-term recovery. We know from experience that addiction is a treatable disease and that recovery is possible. Our program offers hope for those who are struggling with addiction. If you or someone you know is struggling with addiction, please call us. We can help.
We provide treatments for cocaine addiction as well as addiction recovery treatments for alcohol addiction, ice addiction, cocaine addiction, heroin addiction and other drug abuse at our facility in Geelong (a short drive from Melbourne). We also encourage clients to come from interstate, like Adelaide or Sydney, because getting away from home and the associated triggers is always a good idea. The point of difference of our cocaine addiction rehab program is that the multi-dimensional recovery approach makes us the most comprehensive treatment program available. We offer residential drug and alcohol rehab combined with supportive accommodation.