We believe we offer one of the best and most successful programs of recovery in Australia. Enquire now →
Alcohol Rehab Melbourne
Our Victorian alcohol addiction & alcohol rehabilitation program works.
Our alcohol rehab Melbourne program works by providing a range of services that address the physical, mental, and emotional aspects of addiction to successful help you overcome your dependency on alcohol. These services include detoxification, counselling, and support groups.
Our rehab for alcoholics in Melbourne also helps participants to develop healthy coping skills and to make lifestyle changes that will support their recovery. In addition, we also provide aftercare support to help prevent relapse.
Our program has a proven track record of success, and we are confident that we can help you or your loved one overcome alcoholism and get your lives back on track. If you're struggling with alcohol addiction, we are here to help – reach out to us today.
70% of those that have completed the 90 day alcohol rehab Melbourne program have remained clean and sober.
---
Based in Geelong, VIC – travelling to our alcohol rehab centre from Melbourne or interstate helps alcoholics to escape their triggers & focus on recovery.
We provide inpatient alcohol rehab for alcoholics in Melbourne and treat addictions to alcohol/alcoholism (as well as other drugs). We assist with alcohol detox and provide mental health services that examine the precursors to substance abuse.
We take clients battling alcohol addiction from all cities & states (Sydney, Brisbane, Adelaide, Cairns, Townsville, Perth & beyond)
We can assist with transfers for interstate clients.
Proven Private Alcohol Rehab Melbourne
Our alcoholic rehabilitation programs have been developed with extensive research. We provide the recommendation that clients spend a period of 90 days in recovery private alcohol rehab Melbourne for best results, but 60 & 30 day rehab stays are also available. With a 90 day stay, Habitat Therapeutics has the ability to correct maladaptive behaviours, and provide the tools needed to remain clean and sober for life.
If you, or someone you care about are battling Alcohol Addiction, feel free to give us a call and we'll talk you through how our drug and alcohol rehabilitation program works, the costs and organising travel from interstate. Read More
Rehab for Alcoholics Melbourne – The Benefits Of Clean, Sober Living
When you're not under the influence of alcohol, you get to experience the joys of sobriety, like improved mental and physical health, greater financial stability, and stronger family bonds. You'll be able to communicate more effectively and build deeper, more meaningful connections with the people in your life.
In short, clean sober living is an investment in your future happiness and success. You may be surprised at how good it feels to be drug-free and living your best life.
Have Private Insurance? Find Out How It Can Help Rehab Alcohol Melbourne Services
Talk to us today about how private health insurance can help you with our alcohol rehab Melbourne services.
Private health insurance can help cover the cost of rehab, but it can also help cover the cost of other necessary treatments such as detoxification and counselling. Private health insurance can also provide access to a network of support services that can be invaluable during the recovery process. Ultimately, private health insurance can be a great resource for anyone seeking professional rehab alcohol Melbourne services.
The Best Time To Start Rehab for Alcohol in Melbourne Is Now
It's never too late to get help for your alcohol problem. Rehabilitation programs are designed to help people overcome their addiction and start living a sober life. If you've had setbacks in the past, don't be discouraged. Every success should be celebrated, and we're here to help you find out more about why it's important to keep trying.
Contact us today to learn more about our program and how we can help you achieve your sobriety goals.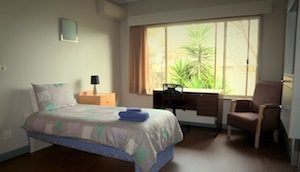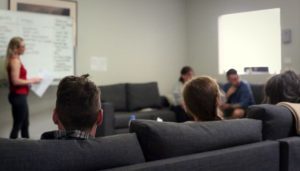 Talk to us
? 1300 262 820
Habitat Alcohol Rehab Melbourne –
we can assist with transfers from the airports and transport hubs.
Our clients come from all states and capital cities including Melbourne, Sydney, Adelaide, Brisbane, Perth, Canberra and Darwin.  Often it is good to remove the sufferer from their normal place of abode to create a gap between their drug and alcohol addiction and what is occurring with their family and friends. This can help them focus on their recovery process.
Habitat Therapeutics – More Than Just Rehab for Alcoholics Melbourne
We provide treatments for alcohol addiction, ice addiction, cocaine addiction, heroin addiction and other drug addiction treatment at our facility in Geelong (a short drive from Melbourne). We also encourage clients to come from interstate, like Adelaide or Sydney, because getting away from home and the associated triggers for drug and alcohol treatment is always a good idea. Our point of difference is that the multi-dimensional recovery approach is the most comprehensive treatment program available. We offer residential drug and alcohol rehab programs combined with supportive accommodation.