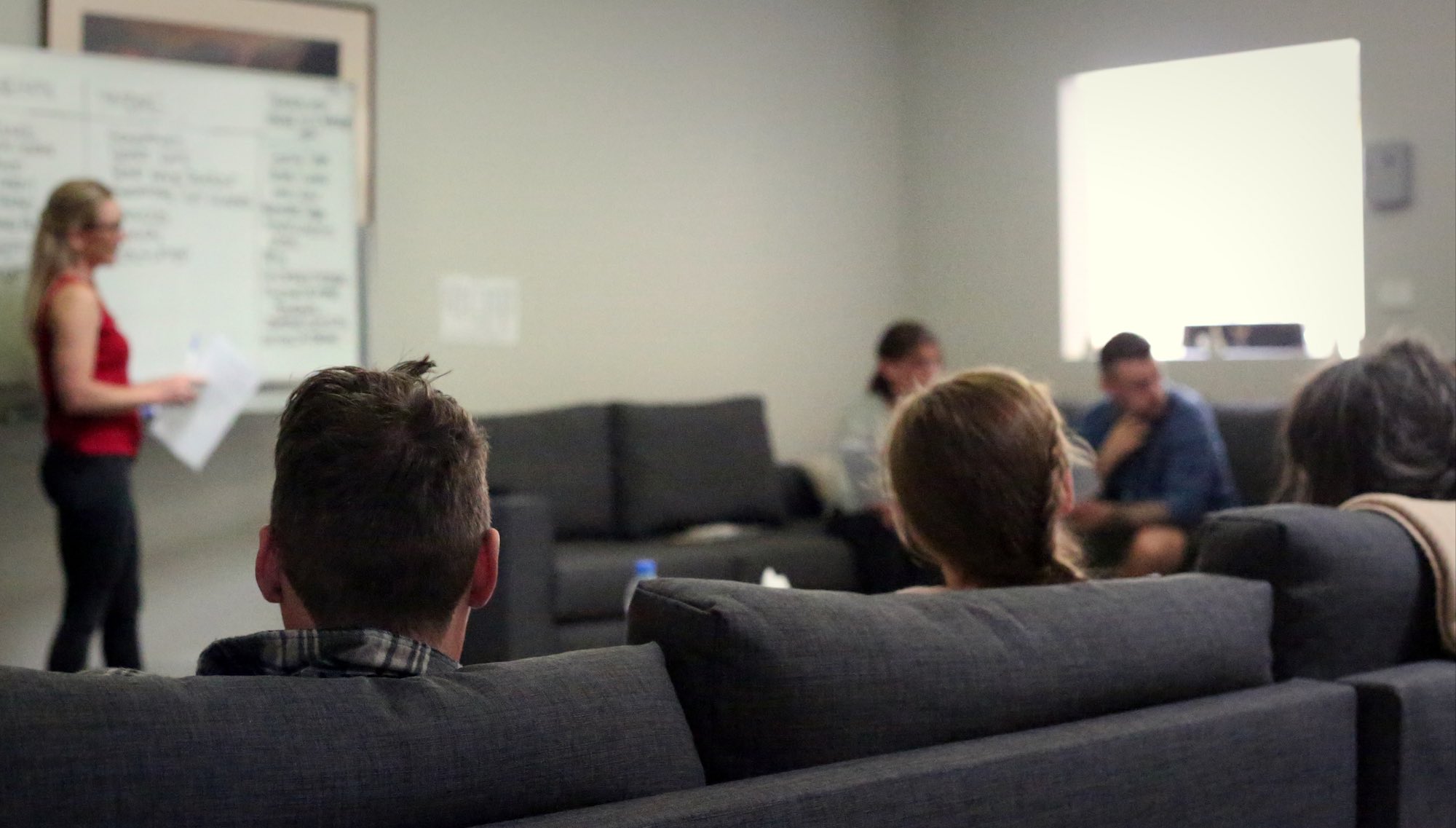 Habitat Therapeutics: Private Hospital, Rehabilitation & Detox
(Private Health Insurance May Assist)
We believe we offer one of the best and most successful programs for drug and alcohol addiction recovery in Australia. Enquire now →
Drug and Alcohol Rehab Melbourne – Government Approved Detox Centre.
You'll be attending our new, larger drug and alcohol rehab Melbourne private hospital and we are offering some great rates to help you get there. Now is the perfect time to start your new life in recovery in private rehab Melbourne.
See inside Habitat
Take a quick 60 second tour of the Habitat Therapeutics Private Hospital and see why we're a great place to start your recovery from addiction.
Habitat Rehab Centre Melbourne – Your foundation for recovery…
Your program of drug and alcohol rehabilitation recovery at Habitat rehab centre Melbourne is based on three cornerstones to provide a solid foundation, for recovering your way of life. First, initial treatment in a Residential Therapeutic Community, addressing the underlying precursors of your alcohol or drug addiction through Psychological Therapies to address mental health. And then, Counselling and Education, with you gaining the knowledge and tools required to live a clean and sober life through a 12 Step based personal recovery.
Your recovery programs are based on proven recovery methods and during your stay at one of our facilities, you will:
Participate in community living with other clients.
Undergo individual and group therapy sessions.
Participate in further study to gain understanding of addiction.
Attend external 12 step meetings regularly.
Participate in exercise programs to get your body, mind and spirit functioning in unison.
Your therapies will include Acceptance and Commitment Therapy (ACT), Group Therapy and Cognitive Behavioural Therapy (CBT) to target and correct maladaptive behaviours that lead to substance abuse.
We provide treatments for alcohol addiction, ice addiction, cocaine addiction, heroin addiction and other drugs at our facility in Geelong (a short drive from Melbourne). We also encourage clients to come from interstate, like Adelaide or Sydney, because getting away from home and the associated triggers is always a good idea. Our point of difference is that the multi-dimensional recovery approach is the most comprehensive alcohol and drug addiction treatment program available. We offer residential drug and alcohol rehab combined with supportive accommodation.
More than just private rehab Melbourne – Ongoing support for you & your family
During your initial stay at our residential drug and alcohol rehab Melbourne centre, you will be introduced to a wide variety of support services and self-help options to assist in your choice to live as a recovering alcoholic/addict. We can provide support and education to your family and loved ones upon request as we offer you residential treatment.
At Habitat private drug rehab Melbourne this support and these services do not end at the completion of your initial program, we are committed to your recovery and therefore offer a range of continuing care options including:
Transitional housing.
Ongoing outpatient drug and alcohol treatment.
Ongoing counselling & education.
These are available for you, your family and your loved ones, as well as networking and social contact options through social media for our former clients and their families. Many former clients embark on a career in helping others afflicted by drug and alcohol issues and we are pleased to be able to offer training and career pathways to assist this choice.
Habitat Therapeutics accepts that drug and alcohol addiction can be a chronic relapsing condition and therefore offers education and counselling on relapse prevention as well as easy to access and economical pathways for follow up treatment should relapse occur.
Tried Other Rehabs in Melbourne? Don't Stop Now
If other rehabilitation programs or facilities haven't worked for you in the past, don't be discouraged. We believe we offer one of the best and most successful rehabs in Melbourne. Our alcohol rehab centre has a strong focus on mental health issues, and our programs are designed to reinforce your recovery journey every step of the way.
Our drug and alcohol rehab programs and the experienced professionals who deliver them are committed to helping you achieve your goals and live a life free from drug and alcohol addiction.
Reviews from happy clients
Programs for Alcohol & Drugs Rehab Melbourne
– FAQs
What is transition accommodation?
Transitioning is an optional part of our program of recovery. After satisfactorily completing a stay at our centre you may be able to enter a further stay with less supervision and more freedoms. 
How long is the program for recovery?
The programs we offer vary in length. Depending on the results of your assessment there may be a period of drug or alcohol detox which needs to be completed prior to beginning our programs. After Detox we recommend when possible clients should commit to 90 days. We do also offer 60 and 30 day programs. We encourage you to discuss this with our office.
What is the accommodation?
We run a residential facility that can house up to 30 people. Each client has their own room. There are several common areas, large kitchens and comfortable outside gardens.
How much does private drug rehab Melbourne it cost?
Every individual's needs are different. The cost will depend upon various factors such as: what your Drug of Choice has been (includes Alcohol) and the length of Detox required, your initial assessment and personal circumstances. Approximate figures can be discussed with our staff over the phone but a firm quote can only be given after assessment and formal meetings.