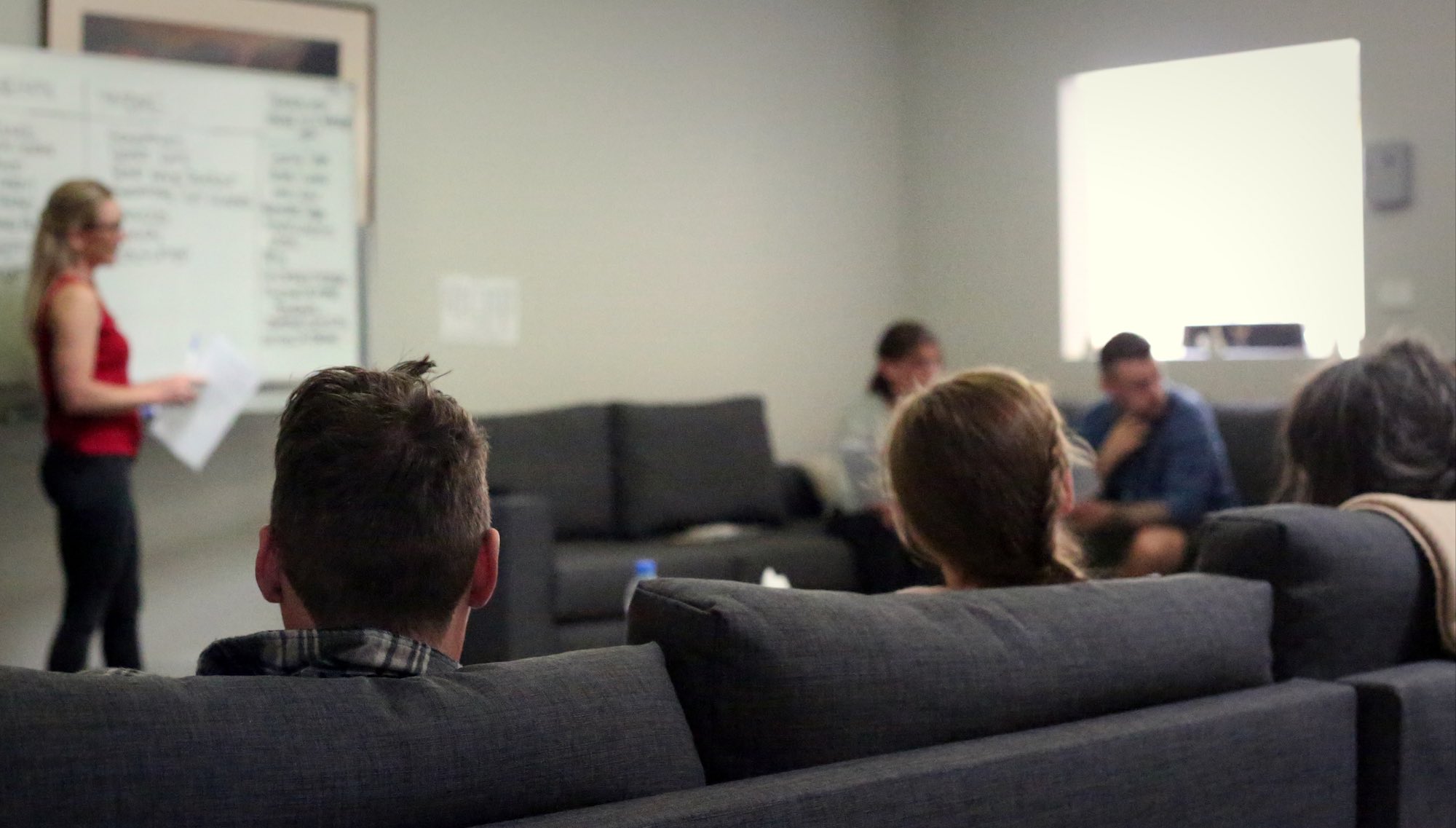 Habitat Therapeutics: Private Hospital, Rehabilitation & Detox
(Private Health Insurance May Assist)
We believe we offer one of the best and most successful programs of recovery in Australia. Enquire now →
Rehab Ballarat
At Habitat, we understand that addiction and substance abuse is a complex problem that requires comprehensive treatment. That's why we offer a wide range of rehabilitation services to our clients, including residential drug and alcohol rehab, supportive accommodation, and a multi-dimensional recovery approach.
Our rehab Ballarat services have a proven track record of helping our clients overcome their addiction and build a foundation for a healthy and productive life. We know that the road to recovery can be difficult, but we are here to support our clients every step of the way.
If you or someone you love is struggling with addiction, please call us today. Our drug and alcohol rehab Ballarat services can help you take the first step on the road to recovery.
See inside Habitat
Take a quick 60 second tour of the Habitat Therapeutics Private Hospital and see why we're a great place to start your recovery from addiction.
Drug and Alcohol Rehab Ballarat – Our Services
Addiction can be a difficult and overwhelming battle for regional Victorians. That's why we offer a wide range of drug and alcohol services to help our clients in the Ballarat region every step of the way.
From initial detox and rehabilitation to ongoing counselling and support, we will be with you every step of the way. We offer treatments for all types of addiction, including alcohol, drugs, cocaine, heroin and others. Our rehab Ballarat services also provide support for family members and loved ones, so they can better understand and support your recovery.
Our Geelong Facility – A Short Distance From Ballarat
Our rehabilitation facility is located in Geelong, around an hour's drive from Ballarat. We service everyone from Ballarat to the Grampians region and beyond.
If you are struggling with addiction, getting out of your environment and staying in Geelong can help your recovery. Our facility is located in a peaceful and scenic setting, away from the stresses and triggers of daily life. If you are ready to take the first step on the road to recovery, contact us for alcohol and drug rehab Ballarat services today.
Rehab Ballarat – It All Starts Today
It can be disheartening to face a setback. It's important to remember that rehabilitation is a process, and it doesn't always happen overnight. Even if you've tried rehabilitation in the past and not seen success, it's important to keep trying. Don't give up – the best results come from those who persevere. Our rehab Ballarat team will work with you every step of the way, and we'll do everything we can to help you reach your goals.
The Best Reasons To Start Drug Rehab Ballarat
Anyone who has struggled with addiction to drug use knows how difficult it can be to break the cycle of substance abuse. But despite the challenges, the benefits of rehabilitation are numerous and life-changing. Not only does it provide a chance to break the physical addiction, but it also helps to address the underlying psychological issues that may have contributed to the addiction in the first place. In addition, rehabilitation can help to restore damaged relationships and build a support network of family and friends who can offer ongoing encouragement. Perhaps most importantly, drug rehab Ballarat gives people back their lives. It allows them to rediscover their hobbies, their passions, and their sense of self-worth.
Rehab Ballarat – Understanding Your Triggers
Addiction is a chronic disease and just as with any other chronic disease, there is always the potential for relapse. However, lasting addiction recovery is possible with the right help. Some of the common reasons relapse occurs include triggers, such as exposure to drugs or alcohol; cravings, which can be triggered by stressful events or boredom; and feeling isolated from friends and family. Our rehab Ballarat services are designed to help addicts overcome these challenges and stay on the path to recovery. We offer trigger-management tools, support groups, and individualised care plans to help our clients stay sober for life.
Reviews from happy clients
Drug and Alcohol Rehab Ballarat – FAQS
What types of rehab Ballarat services are offered at your Geelong drug and alcohol rehabilitation facility?
Detoxification is often the first step in treatment at a drug and alcohol rehabilitation facility. This process can help to rid the body of harmful toxins that have built up due to substance abuse. Counselling and therapy are also important components of treatment, as they can help individuals learn coping skills and explore the underlying causes of their addiction. Other services offered at our facility include educational classes, support groups, and recreation activities.
How long does someone typically stay at a drug and alcohol rehab Ballarat facility?
The length of stay at a drug and alcohol rehabilitation facility will vary depending on the severity of the addiction, the response to treatment, and other factors. While we recommend staying for 90 days, we also offer treatment programs that last for 60 or 30 days.
What are the benefits of attending a drug and alcohol rehab Ballarat facility?
Rehabilitation facilities can offer a safe and supportive environment for people struggling with addiction. These facilities can provide the resources and assistance needed to help individuals overcome their substance abuse problems. Additionally, rehab can help to improve an individual's overall health and well-being.