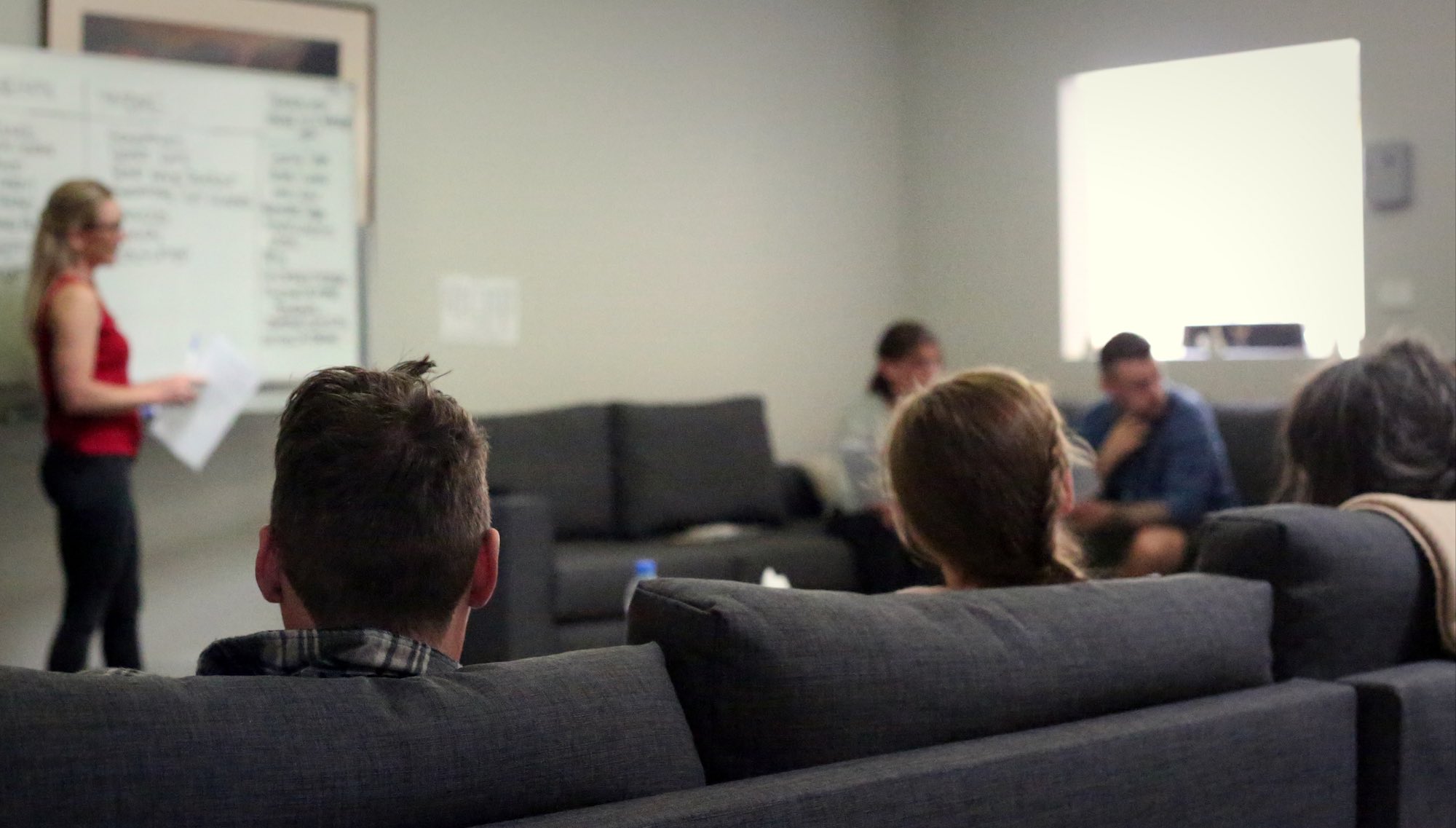 Habitat Therapeutics: Private Hospital, Rehabilitation & Detox
(Private Health Insurance May Assist)
We believe we offer one of the best and most successful programs of recovery in Australia. Enquire now →
Rehab Werribee
If you're struggling with addiction, you don't have to go through it alone. At Habitat, we offer a comprehensive rehabilitation Werribee rehab program that will help you get your life back on track. Our point of difference is our multi-dimensional approach to recovery, which includes both residential drug and alcohol rehab as well as cognitive behavioural therapies. We know that addiction can be a difficult and isolating experience, but we're here to help.
Our caring and experienced staff will provide you with the tools and support you need to achieve lasting sobriety. We can meet you if you need pickup from an airport or a public transport service. Call us today to learn more about our program and how we can help you start your journey to recovery.
See inside Habitat
Take a quick 60 second tour of the Habitat Therapeutics Private Hospital and see why we're a great place to start your recovery from addiction.
Werribee Rehab – Our Services
At Habitat, we understand that addiction can be a difficult and overwhelming problem. We offer a variety of rehabilitation programs to assist participants in healing, including a registered hospital detox, counselling, family support and ongoing care. Our facilities offer a safe and welcoming environment, and our staff is experienced and compassionate. Our Werribee rehab services include treatments for alcohol addiction, ice addiction, cocaine addiction, heroin addiction and other drugs, and we work with each client to create a customised treatment plan as well as group program activities. We also offer aftercare service options to help our clients stay on track after they leave our facility.
Our Geelong Facility – A Short Distance From Werribee
If you're looking for rehab in Werribee, our rehabilitation facility is located in Geelong – under an hour's drive from Werribee VIC 3030. If you live in Werribee, getting out of your environment and staying in Geelong will help your recovery. You'll be in a safe and supportive environment where you can focus on your recovery. Staying in Geelong will help you stay focused on your goals and make it more likely that you will succeed in our program.
Our location also offers a sense of community that you may not find back at home. You will be surrounded by people who are going through the same thing as you and can offer support and understanding. We believe that being in Geelong is an important part of your recovery process and we are committed to providing you with the best possible environment for success.
Rehab in Werribee – A Clean New Start
It's understandable to feel discouraged if you've tried rehabilitation in the past and it didn't work out. Maybe you didn't feel like you fit in, or the treatment program wasn't a good match for your needs. Whatever the reason, it's important to remember that there is no one-size-fits-all approach to rehabilitation. Just because something didn't work out in the past doesn't mean it won't work now. We offer a range of programs that are tailored to support the needs of each individual. So whether you're looking for short-term or long-term care, we're confident that we can help you on your journey to recovery. Together, our Werribee rehab program can get you back on track and help you lead a happy, healthy life.
The Best Reasons To Start Rehab in Werribee
It is important to remember that there is always hope for recovery and lasting change. The benefits of clean and sober living are many, and one of the most common benefits is an increased sense of well-being. Sober living can lead to improved physical and mental health, as well as a greater sense of peace and contentment. In addition, sobriety can lead to better relationships with family and friends, and a greater sense of connection to the wider world. For many people, sobriety is also a time for personal growth and self-discovery. It can be an opportunity to learn new things, pursue interests, and develop new skills. No matter what your reasons for choosing sobriety are, it can be an incredibly rewarding experience.
Werribee Rehab – Understanding Yourself
One of the most difficult parts of addiction recovery is dealing with the temptation to relapse. One reason is stress. Dealing with work, family, and personal problems can be overwhelming, and some people turn to drugs as a way to cope. Another reason is boredom. Once the initial thrill of sobriety wears off, life can start to feel mundane. Finally, cravings can be a powerful trigger for relapse. Even after months or years of sobriety, patients may still have intense cravings for drugs or alcohol. These cravings can be difficult to resist, but they are not impossible to overcome.
Our rehabilitation program consists of treatments designed to help addicts in all stages of recovery, including those who are struggling with temptation. By addressing the common reasons for relapse, our Werribee rehab program gives you the best possible chance at lasting sobriety.
Reviews from happy clients
How does a drug and alcohol rehabilitation facility work?
Our facility offers a variety of services, such as detoxification, counselling, and group therapy. Some also offer medical care, housing, and job training. The goal of rehabilitation is to help people stop using drugs or alcohol and live productive lives.
What are the benefits of going to a drug and alcohol rehabilitation facility?
Rehabilitation can help you stop using drugs or alcohol, improve your health, and regain control of your life. It can also provide support and resources to help you stay sober.
If you or someone you know is struggling with addiction, please reach out for help. There are many resources available to assist you on the road to recovery.