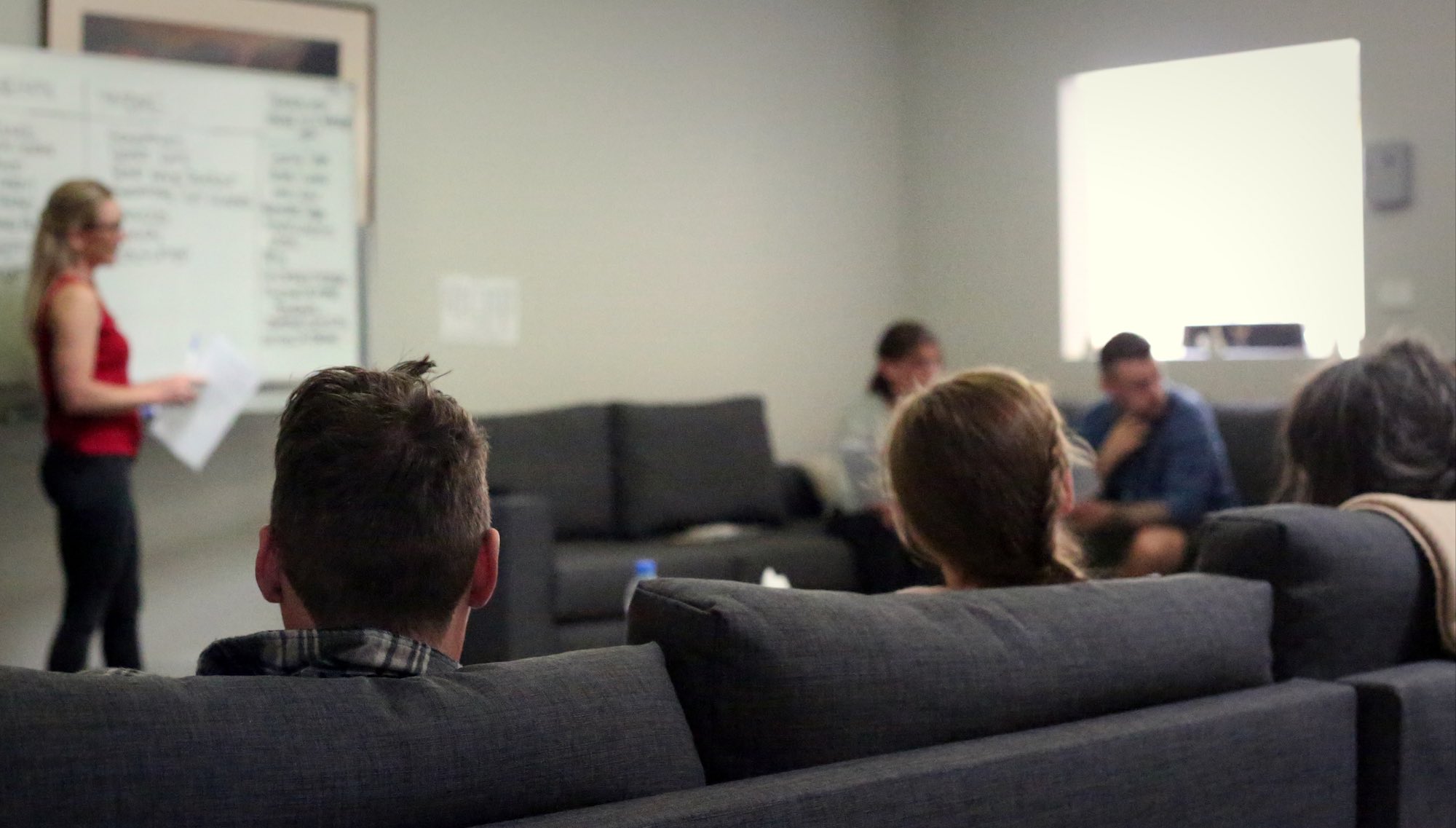 Habitat Therapeutics: Private Hospital, Rehabilitation & Detox
(Private Health Insurance May Assist)
We believe we offer one of the best and most successful programs of recovery in Australia. Enquire now →
Rehab Torquay
If you're struggling with drug or alcohol addiction, you're not alone. Habitat offers a comprehensive residential rehab program that can help you get your life back on track.
The multi-dimensional approach of our drug and alcohol rehab Torquay programs combines the best of traditional and holistic therapies to provide a well-rounded treatment plan. We also offer supportive accommodation to make your transition back to independent living as smooth as possible. With our help, you can overcome addiction and start living a healthy, happy life. Contact us today to learn more about our program and how we can help you achieve your recovery goals.
See inside Habitat
Take a quick 60 second tour of the Habitat Therapeutics Private Hospital and see why we're a great place to start your recovery from addiction.
Our Services – Drug and Alcohol Rehab Torquay
At our Habitat rehab clinic, we offer a range of drug and alcohol rehabilitation services to help those struggling with substance abuse. From detox and rehab to counselling and family support, our rehab Torquay programs are here to help in whatever way possible. We specialise in treatments for alcohol addiction, ice addiction, cocaine addiction, heroin addiction and other drug addiction and substance abuse issues, and our caring staff will do everything possible to help you or your loved one on the road to recovery, from withdrawal symptoms to taking control of your drug and alcohol addiction. Don't hesitate to reach out for help – we are here for you.
Our Geelong Facility – A Short Distance From Torquay
For those looking for drug and alcohol rehab in Torquay, our rehabilitation facility is located in Geelong – which is about half an hour's drive from Torquay. Staying in Geelong will help your addiction recovery because you'll be away from the triggers and stressors that are present in your everyday life. You'll have the opportunity to focus on your treatment and recovery without distractions. You'll also be able to meet other people who are going through similar experiences. Being in Geelong will give you a chance to start fresh and build a new support system.
Rehab Torquay – A New Chance To Start Again
It can be discouraging to try something and not see the results that you want. But it's important to remember that success is often a matter of perseverance. If you've tried drug and alcohol rehab centres in the past and not seen the results that you wanted, don't give up. Our drug and alcohol rehab Torquay programs have a proven track record of success because we understand the key is to keep trying. Sometimes it takes multiple attempts on your drug and alcohol rehabilitation journey to see the lasting results that you're looking for. But we'll be with you every step of the way, providing support and guidance. So don't give up hope. Drug rehab can be a difficult journey, but it's worth taking. With our help, you can achieve the success that you deserve.
What awaits you on the other side?
Addiction is a serious disease that can have a profound effect on every aspect of a person's life, and like any other disease, it requires treatment. Drug and alcohol rehabilitation provides you with the tools you need to live a clean and sober life.
After years of being controlled by drug and alcohol cravings, being sober can feel like a huge weight has been lifted off your shoulders. In addition, sobriety can help to improve your physical health, mental clarity, and relationships. It can also allow you to explore new hobbies and activities that you may have been too intoxicated to enjoy in the past. While the road to recovery is often long and difficult, those who make it through our drug and alcohol rehab Torquay program can look forward to a life that is infinitely more fulfilling and satisfying.
Rehab Torquay – Understanding Your Triggers
It is easy to feel overwhelmed by life and relapse as a way of numbing strong emotions. Our addiction treatment services help addicts to develop healthy coping mechanisms so that they can constructively deal with their emotions. We also help rehab Torquay clients to build a support network of family and friends who can provide emotional and practical support. Finally, clients are taught how to identify and avoid situations that could trigger a relapse into drug and alcohol abuse. By addressing these common triggers, our rehabilitation services give addicts the best chance of achieving long-term and lasting recovery.
Reviews from happy clients
Drug and Alcohol Rehab Torquay – FAQS
How does a drug and alcohol rehabilitation facility work?
At Habitat, we use a range of different methods all in service of the same goals. First, people who are addicted to drugs or alcohol will go through detoxification, which is a process of getting rid of the toxins from their bodies. After detox, they will participate in counselling and other types of therapy to help them understand their addiction and how to overcome it. Finally, they will typically live in a sober living environment and participate in aftercare, which is a program that helps people stay on track after they leave the rehabilitation facility.
What are the benefits of drug and alcohol rehab Torquay?
There are many benefits to drug and alcohol rehabilitation. First, it can help people overcome their addiction and get their lives back on track. Second, it can help people learn how to cope with their addiction and prevent them from relapsing. Finally, it can help people build a support system of friends and family who can help them through their recovery.
How do I know if drug and alcohol rehab Torquay is right for me?
If you or someone you know is struggling with an addiction to drugs or alcohol and are considering drug and alcohol rehabilitation, there are a few things you should keep in mind. First, rehab is not a quick fix. It will take time and effort to overcome your addiction. Second, you may need to take time off from work or school to attend rehabilitation. Finally, you will need to be committed to staying sober after you leave rehab. If you are ready to make these changes, drug and alcohol rehabilitation can be a great option for you.