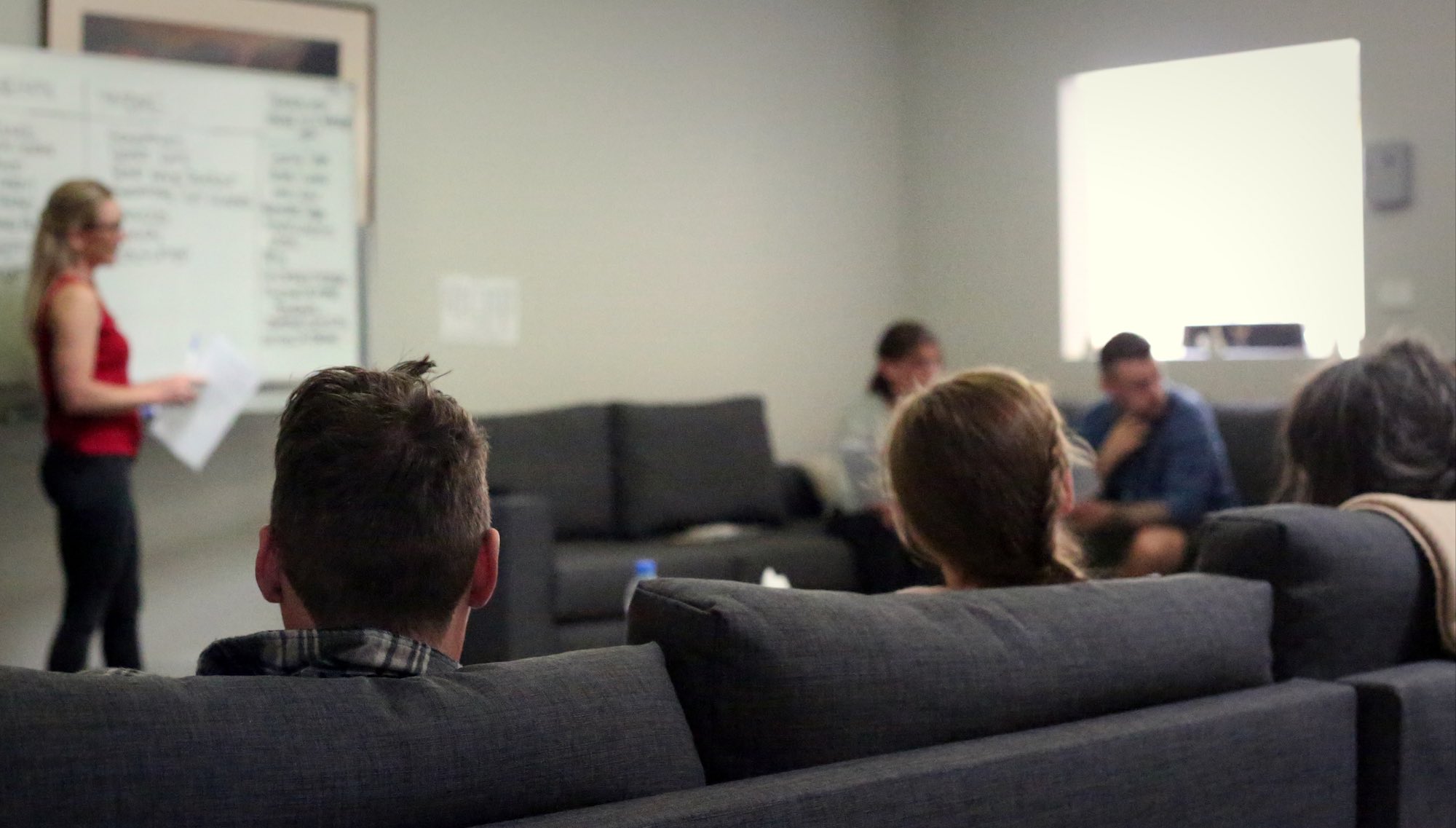 Habitat Therapeutics: Private Hospital, Rehabilitation & Detox
(Private Health Insurance May Assist)
We believe we offer one of the best and most successful programs of recovery in Australia. Enquire now →
Rehab Geelong
There is no one-size-fits-all approach to recovery, which is why Habitat rehab Geelong offers a comprehensive drug and alcohol recovery program that addresses all aspects of addiction. We believe that rehabilitation should start with a safe and welcoming place to stay, which is why we offer supportive accommodation at our drug and alcohol rehab centre. Our team of experienced counsellors provide one-on-one support to help you overcome your addiction, and our holistic approach means that we will also support you in developing healthy lifestyle habits that aid in relapse prevention.
We know that the road to recovery from drug and alcohol addiction can be difficult, but we are here to help you every step of the recovery process. Contact us today to learn more about our rehab Geelong program and how we can help you achieve your goal of lasting sobriety.
If you have private health insurance this may help with your treatment options – contact us to find out more.
See inside Habitat
Take a quick 60 second tour of the Habitat Therapeutics Private Hospital and see why we're a great place to start your recovery from addiction.
Rehab Geelong – Our Drug and Alcohol Rehab Services
At Habitat drug rehab Geelong, we offer a wide range of support services to help those struggling with substance abuse. We offer drug and alcohol detox and rehabilitation services to help our patients overcome their addictions and start on the path to recovery. We also offer counselling and family support services to help our patients heal the relationships that have been damaged by addiction. In addition, we offer ongoing support to help our patients maintain their sobriety in the long term. If you are ready to take the first step on the road to recovery, please give us a call.
Habitat – Our Geelong Facility
Habitat rehabilitation is located in Geelong, just a short drive from the city centre. Even if you already live in Geelong, getting out of your environment and staying in our rehab Geelong facility will help your recovery. Our residential program is designed specifically for rehabilitation, and our team of experts will help you to recover from your addiction in a safe and comfortable setting. In addition to residential programs we also offer transitional housing services. Getting out of your everyday environment will allow you to focus on your recovery without distractions, and we will provide all the support you need including ongoing counselling to make a successful recovery.
Alcohol and Drug Rehab Geelong – A New Chapter Starts Today
Maybe you've tried rehabilitation in the past and been unsuccessful. It's easy to feel discouraged or like you haven't made any progress. However, it is important to remember that everyone is different and that what works for one person may not work for another. There is no one-size-fits-all approach to rehabilitation, and it can take some trial and error to find the right method for you. At Habitat alcohol and drug rehab Geelong, we individualise treatment plans to meet the needs of each patient. We believe that everyone deserves a second chance, and we will do everything we can to help you succeed. With our support, you can achieve your goals and live a sober life.
Rehab Geelong – What's Waiting For You On The Other Side?
Clean and sober living is beneficial for many reasons. It can help improve your physical and mental health, your relationships, and your overall well-being. It can also provide you with the tools you need to cope with stressful situations and triggers that lead to drug and alcohol use. The first step in our rehab Geelong program is detoxification, which helps to rid your body of toxins. This is followed by therapy, which can help you understand your addiction and why you turn to alcohol or other drugs. Finally, you will learn how to live a healthy lifestyle and how to maintain your sobriety. Clean and sober living is beneficial because it can help you lead a healthier, happier, and more productive life.
Alcohol and Drug Rehab Geelong – Understanding The Drivers
Many different factors can contribute to relapse, including stress, boredom, and access to drugs. That's why we focus on drug and alcohol rehab options designed to help addicts overcome these challenges and build a foundation for long-term sobriety. We provide our clients with tools and resources that they can use to stay on track, even when faced with difficult situations. We also offer ongoing support and encouragement, so our clients always have someone to turn to when they need help. By addressing the common reasons addicts relapse, our rehab Geelong programs can give you the best possible alcohol or drug rehabilitation and the best possible chance of success.
Reviews from happy clients
Alcohol and Drug Rehab Geelong – FAQS
How do I know if I need to go to a drug and alcohol rehabilitation facility?
If you feel that you have lost control over your use of drugs or alcohol, or if your substance use is causing problems in your life, it may be time to seek professional help. Other signs that you may benefit from treatment at our alcohol and drug rehab Geelong facility include:
● Repeated failed attempts to quit using drugs or alcohol on your own
● Withdrawal symptoms when you try to stop using drugs or alcohol
● Continuing to use drugs or alcohol despite negative consequences
● Neglecting work, school, or family responsibilities to use substances
What happens during drug and alcohol rehab Geelong?
The goal of drug and alcohol rehabilitation is to help you stop using substances and learn how to live a sober life. Rehab Geelong treatment typically begins with detoxification, which is followed by individual and group therapy, relapse prevention education, and other support services. You will also have the opportunity to participate in activities that promote physical and emotional wellness.
What are the risks of not going to drug and alcohol rehabilitation?
If you have an addiction to drugs or alcohol, failing to seek treatment can have serious consequences. People with substance abuse disorders are at risk of developing health problems, losing their jobs, damaging their relationships, and even dying from an overdose. If you are struggling with an addiction, get help as soon as possible.