IT WORKS Over 70% of those who complete the 90 day rehab program remain clean & sober. Enquire now →
Your Path to Recovery Begins Here: Detox Geelong
Embarking on a journey to reclaim your life from addiction can be overwhelming. The first step, detoxification, is often the most challenging. At Habitat Therapeutics, we make that first step more manageable with our comprehensive detox services in Geelong. With our support, you will safely clear your body of harmful substances and prepare for the journey to long-term recovery.
What Makes Detox Geelong Different?
Detoxification is a crucial part of the recovery process, removing harmful substances from the body and laying the groundwork for effective therapy and rehabilitation. Our detox centre in Geelong provides a medically supervised process, ensuring you're in safe hands every step of the way. We use evidence-based therapies and treatments tailored to your unique circumstances to maximise comfort and minimise withdrawal symptoms.
Why Choose Our Detox Centre in Geelong?
Located in the peaceful surroundings of Geelong, Victoria, Habitat Therapeutics offers a serene environment to start your recovery journey. When you choose our detox centre, you'll benefit from not only our expert medical team but also our holistic approach to recovery, taking care of your physical, psychological, and emotional health.
We believe in personalised care, understanding that each person's journey with addiction is unique. As a leading detox centre Geelong, our approach is to tailor our detoxification process to meet your individual needs and situation, ensuring the best possible outcome for your recovery.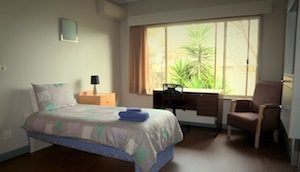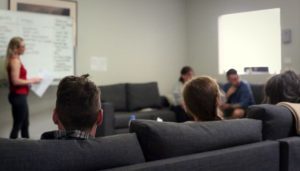 Talk to us
? 1300 262 820
Your Safety is Our Priority
Addiction detoxification can be a complex and sometimes risky process. It's crucial to undertake this process under the watchful eye of experienced medical professionals. At our detox centre in Geelong, your safety is our number one priority. We provide a safe, supportive environment where you can undergo detox under the care of our expert medical team.
Bridging the Gap to Long-Term Recovery
Detoxification is only the first step in the journey to recovery. Habitat Therapeutics is here to support you every step of the way, providing not only detox services but also a comprehensive continuum of care that includes therapy, counselling, and aftercare planning.
For those living closer to the city, we also offer detox centre Melbourne services. We believe that your location should never be a barrier to receiving high-quality care, and our team is committed to ensuring that you receive the support you need, no matter where you are.
Making the Leap Towards a Drug-Free Life
If you're ready to take that all-important first step towards a drug-free life, Habitat Therapeutics is here to help. With our state-of-the-art detox centre in Geelong, you'll receive the best care available under the guidance of our dedicated and compassionate staff. Whether you're dealing with alcohol, opiates, stimulants, or other substances, our detox program can help you start your journey to recovery.
Whether you're seeking a detox centre in Geelong or private rehab Melbourne, Habitat Therapeutics offers a comprehensive range of services tailored to your needs. We understand the challenges you face, and we're committed to helping you overcome them.
The Power of a Supportive Environment
When undergoing detox, the environment plays a pivotal role in the process. Located in the tranquil city of Geelong, our detox centre offers a calm, peaceful setting that promotes healing and recovery. Our supportive community creates an atmosphere of understanding and acceptance, where you can feel safe to share your experiences and learn from others who are on a similar journey. Additionally, our skilled team is always on hand to provide medical support, emotional reassurance, and guidance throughout your detoxification process.
Embracing a Holistic Approach to Detoxification
At Habitat Therapeutics, we believe in a holistic approach to detoxification and recovery. While our primary goal is to help you detoxify your body safely, we also focus on healing the mind and spirit. We offer a range of therapeutic services that help address the psychological and emotional aspects of addiction, including individual counselling, group therapy, and mindfulness practices.
By addressing all aspects of your wellbeing, our detox in Geelong aims to provide a solid foundation for lasting recovery. We believe in empowering you with the tools to maintain sobriety and lead a fulfilling life beyond our detox centre.
Remember, no matter how challenging the path may seem, recovery is always possible. Let Habitat Therapeutics be your guide on your journey to a healthier, happier, substance-free life. We're here to support you every step of the way.
Take The First Step Today
The road to recovery may seem challenging, but with our support, you're never alone. Contact Habitat Therapeutics today at 1300 262 820 to start your detox in Geelong. Let us help you take the first step on your journey to a healthier, happier life free from addiction. Recovery is possible, and it starts with detox. Let's walk this path together.
Contact us: 1300 262 820
We offer pickup and drop-off from Melbourne & the airport.